Website Redesigns that Transforms Your Business
We partner with your brand to create web designs that your customers will remember. These will significantly improve your metrics and display your brand with pride. Our team of website developers offers you the most responsive and friendly service that you ever had. Share with us your KPIs, and we'll build a website that's banging on target.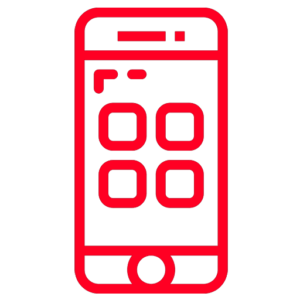 You have built a fantastic brand that you are proud of, its time you felt proud of your website as well. Your new website design will reflect that and will smoothly take it to the next level. Every design element of your new site will sync perfectly with your brand and its values. If you are trying to rebuild your brand, we know exactly how we can make a valuable contribution.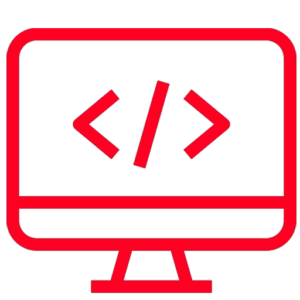 With us, you will get much more than a website; it will be a digital space that tells your success story. With custom and interactive web designs, we integrate all the best available digital marketing tools that convert visitors to customers by providing engaging user experience. Performance and security remain the key focus of our website development process.
Design and usability are the critical components of any great website design. Our compelling designs are performance-driven and help you nurture a lead from a general inquiry to a specific opportunity with a committed relationship. Our website designs let the visitor navigate your site intuitively – getting the desired information with the least number of clicks.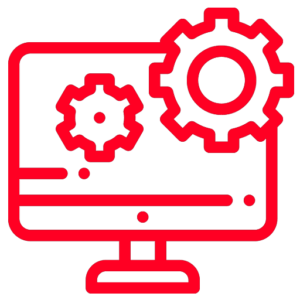 Our web development initiatives do not rely on ready to use platforms, instead focus on building websites that are the tailored fit for your business. It is the best option to put across your brand message quickly and clearly. Timely and relevant website scripts easily make the visitor hook to your brand.
We revitalize your website with our design and content that is scalable, functional and entices the visitor to complete the desired action. Our website designs are optimized to portray your brand exactly the way you want it to be. We are experts in creating designs that transform your website into a lead generation platform. Delivering bright, fascinating, and well-placed storylines, it's apt for engaging your prospects. By combining modern design, in-depth research, and UX thinking, we re-brand your website, creating a differentiating factor that helps you grow your business,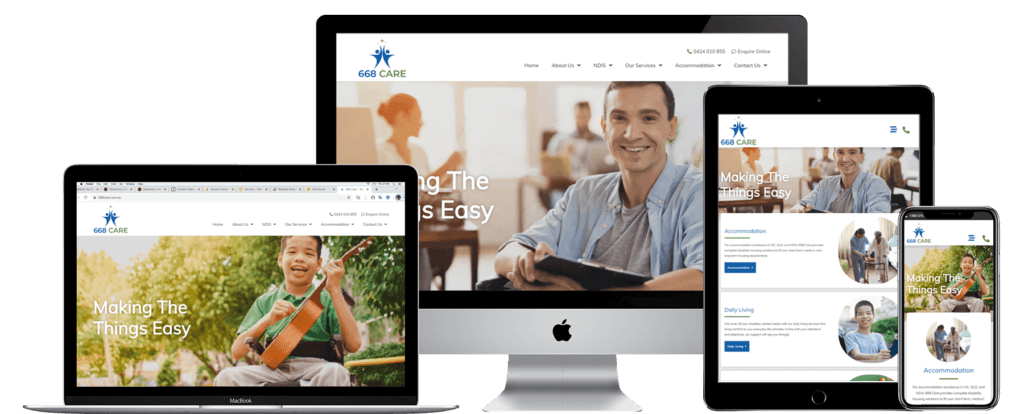 Take your brand beyond the reach of a logo, website, or business card. Convert it into a unique customer experience that is hard to forget. We turbo-charge your brand with a proven design and digital marketing strategy to communicate your brand story to your audience. Designs that attract convert and delight your audience and portray the right image to its customers. High on search results on Google and SEO optimized, our creative and splendid designs are crafted for results.
An underperforming website slows you down and proves to be expensive for your business.  But we won't let it that way. Our designs give your website the momentum that is always needed. We have helped hundreds of Australian businesses – big or small, to scale new heights. Our website designs help you save money in more ways than one. An underperforming website has ineffective marketing campaigns and makes you miss the sales opportunities. Our designs are the impetus that makes your efforts more accessible and creates new opportunities.
Why should your brand and your business suffer long term consequences due to a mediocre website design?
Reach a higher position on Google
Your website is of little use if it's difficult to find. Our website designs and web development strategy is in line with the latest SEO best practices. It, therefore, ensures that you rank prominently for the searches related to your business. By focusing on industry-specific keywords and geo-targeted phrases, your website stands a better chance of ranking quickly on the search engine result page (SERP). Our web development targets all forms of traffic – organic, social, and paid. Moreover, our website design is optimized for viewing on any device, be it a computer, tablet, or a mobile.
Our websites are designed for speed and perform optimally so that visitors stay on the site longer and engages with your content.
AUSTRALIA'S BEST WEBSITE DESIGNER
For us, the right web design goes beyond picking the right font, colours, and imagery. We design and build intuitive websites that are customised as per your business needs. Focusing on total user experience and aligned with your business goals, our website designs deliver reliable and sustainable digital growth for your business. We create websites that are an outcome of a thoughtful strategy, innovation, and plenty of measurements and iterations, coupled with a steady push of optimism and creativity. We believe in adding digital value to your brand and work proactively to enhance it over time. Cutting edge technology and brilliant execution of ideas are what drive our design strategy.
Even the most transcendent website designs fail when it lacks functionality. A powerful user interface is not only visually appealing; it also unlocks unmatched user experience. Our web developers collaborate to deliver a unique and fresh experience with cutting edge user interface/user experience design. It's the best way to catch the attention of the target audience and promote customer loyalty. Our website designers, quite well know the importance and influence of user experience designs for your business. We analyse your target segment's behavior patterns and use this data to bring unparalleled usability to your website.
Why should you settle for a website that does not excite you? Investing is a well-designed website, can do magic for your business. Our web development aims at providing a brilliant search experience that improves Search Engine Result Page (SERP) rankings. By adding intent-rich elements to your data trail, your business can leverage the power of search engine in creating personalized customer journeys and generate conversions. Simple tweaks in design and functionality can lead to a significant boost to visitors' numbers and conversions. Our data-driven approach uses dynamic and content-rich experience that ranks your higher on Google.