Let the business conversations start on an impressive note
Go ahead to make a lasting impression in minimal time with impressively designed business cards. Design is everywhere, touching our lives daily. It is the perfect match of creativity and strategy that can elevate your brand. Our business card designs communicate your brand story and offer a unique persona and experience. 
Business cards are the ultimate networking tool, and the right design can help you express your brand in infinite ways.
Our business card options are not based on templates; instead, we believe that the development of artwork should be collaborative and creative. We design your cards with the time and attention it deserves, ensuring that the finished article is as unique as you and your organisation.
Our business card designs are a distinct voice and not an echo. Our designs are elegant, professional-looking, and attention-grabbing that goes beyond the conventional definition of stationery. Working closely with the clients, we bring the right elements together to create a great first impression through your card. Perfecting the art of designing, our business cards will make the recipient remember you for long. Simplicity with an air of professionalism, our designs are tailored to the message you are attempting to get across.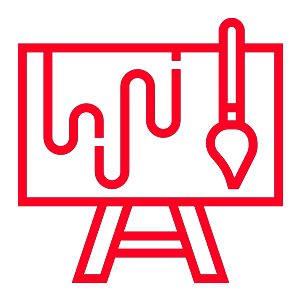 There is at least one thing that can set your business card apart from all the rest: the right colours. As per the experts, people will keep a coloured business card ten times longer than one in monochrome. Colours influence us and affect the way we feel. If done right, it can engage and incite us to take action. May be pulling a business card from a stack and making a phone call. Colours supplement the design of the business card, providing insights to others into who you are.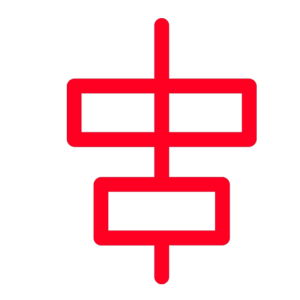 Your business card adds weight and gravitas to your business. It is like a mini-flyer, a little advertisement that can fit someone's wallet, purse, or business cardholder. Not only should it have all the essential information, but it should also be aesthetically aligned and displayed as well. exPYTHON can help you make all the right choices, so you end up having the perfect business card and make the best impression for your business.
Ideally, a business card is a part of your company's marketing plan and should have all that is needed to portray the company's values and its approach to business. For many, a business card is a true representation of the success of your business. The design should be communicative and reflect the spirit of your company's culture. It is the face of your brand reminding people of who you are and what you do.
When expertly designed, your business card communicates your brand's message, personality, and values – positively influencing how the recipients view your business. The varied elements of your business card have a lot to do with its appeal and ability to convey your company's image. At exPYTHON, we are passionate about our craft and servicing the needs of the clients while maintaining the highest standards.