WordPress Design + Development
As the backbone of the Internet today, WordPress powers more than 35% of the websites. This popular Content Management System can be the cornerstone of your business. We will make you start on the right foot with our WordPress design and development services. From creating websites on WordPress to create a WP plugin or integrate it to your existing website, our development services do it for you. We, as a true blue WordPress Development Company; we do it surprising ease and efficiency.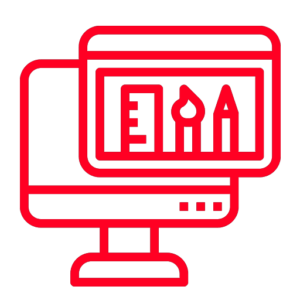 As WordPress designers, we have our process chalked out. We sit with you, discuss your requirements and suggest the best way to get off the ground quickly. Both single and multi-site versions are supported through our services. We will create everything that you need.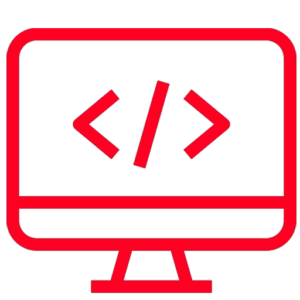 We develop and implement WordPress development projects and will ensure a smooth transfer of the data from your existing website into WordPress. We create sites that appeal to the viewers and perform the best of what is expected from us.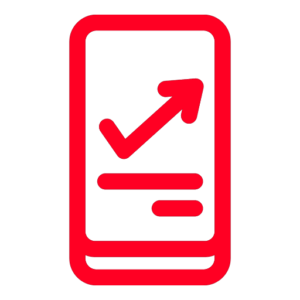 We develop websites that are aesthetically impressive regardless of the device they are being viewed on. Our developed websites perform well all on all metrics. Fast loading, secure access, and higher ranking on the search engines are what we deliver. What's more, our sites will convert well for you.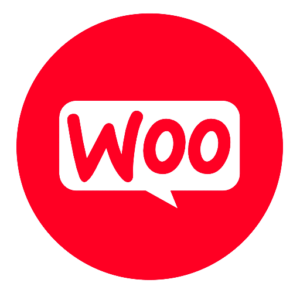 We add greater functionality to your e-commerce project, making it truly out of the box. Transcending boundaries, we offer solutions that integrate WooCommerce development and add significant value to your business. We produce websites that inspire and satisfy our clients and end-users.
We Develop Easy-to-Manage WordPress Sites
Our team utilises the functionality and user-friendly features of WordPress to ensure that any problem your business faces, we offer a solution that permanently fixes it. As a full-scale WordPress design and development company, we help clients scale their business by creating websites that excel. From personal blogs to professional portfolios or an online market place, we will do it to perfection. We develop new sites, even redesign the existing ones, and see to it that the project gets completed on time. Launching bug-free websites and applications is a culture we consider a serious business.
WordPress has transformed the digital landscape the world over on its axis. It empowers professionals and customers alike to build blogs and websites with ease. This Content Management System has more to it than user-friendliness. It lets you manage and organise the website conveniently. WordPress is a platform that offers excellent opportunities for customisation. It enables you to develop any kind of website from a blog, a small business website e-com store, corporate website, and lots more.
It is an easy to use content management system that demands no technical expertise. All you need is creativity in your ideas and innovation in implementation. WordPress will let you build anything.

WordPress is a platform that offers you maximum possible customization that any Content Management System can provide. You can create perfect websites that complement the brand and augment its reach.

WordPress comes loaded with SEO parameters that make the websites genuinely SEO friendly. There are several plugins available with which one can extend the SEO benefits of this platform.
WordPress will always emerge as a superior option for the designers, developers, and clients, no matter how big or complex the website is. It allows you to establish total control over the site too.
Customised WordPress Solutions
Customised WordPress Solutions is a service that we offer with elegance and enthusiasm. Designers, developers, and clients can transform their websites into the best-ever solution that is versatile and riveting. We make sure to fulfill the plugins criteria and set up as many as required.
We create intuitive WordPress websites for you that includes all that you may need presently and in the future. You get one-to-one access to competent designers and developers from our team who will build your site, make updates, and resolve any technical queries or issues.
Mere installation of WordPress is anybody's task. It's the security aspect that requires expertise and experience. In our WordPress development, we fix all the security issues of the website. The functionality, speed, and security of the site always remain the top priority of our developers.
We utilise WordPress's capability as a platform to build dynamic, secure, and high-performance websites. We add extra security through Wordfence, Security, and other plugins. These feature-rich websites are decidedly dynamic and high on brand differentiation and engagement.
Existing WordPress Websites
We transform your existing sites into WordPress sites that are designed to engage and convert. Your redesigned website will be beautiful, scalable, robust, and responsive, just like you and your customers want it to be. Our team is highly experienced with themes and administrative customization potential of WordPress. You can conveniently update your website and manage the content.  Going beyond redesigning and redeveloping your existing website, our developers will install the custom plugin/ module development, theme customization, third-party app integration, custom CMS development, and all-time support and maintenance. Our WordPress designers and developers have a massive reputation for executing challenging projects successfully.  Once redesigned, your WordPress website delivers a one-of-a-kind browsing experience for your visitors that lead to higher user engagement and increasing lead conversions in the long run. Our expertise in best coding practices, we will create magic for you. 
It is the best WordPress security available. Wordfence has the feature of an endpoint firewall and malware scanner that provides the best protection. It comes with stringent firewall rules, malware signatures, and tracking of malicious IP addresses. The most comprehensive security option today, Wordfence, will keep your website always safe.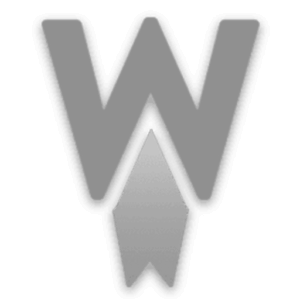 No other WordPress plugin does it the way WP Rocket Cache does. With minimal configuration, it gives immediate results. Its page caching feature creates ultra-fast load time, making it an essential component of any WordPress website. It is developed in sync with the best practices and facilitates advanced customisations as well.
It is the only complete page design platform that lets you create pixel-perfect designs. It brings the ideas and the vision of your brand alive for the visitors. It is all in one solution that gives a faster performance, fantastic visual design, and simple to implement.
It is a customisable and open-source e-commerce WordPress platform that makes things faster and convenient. This plugin gets installed on any WordPress website and setting up a store in a few minutes' tasks. Secure payment, configurable shipping options, and more, this plugin outperforms all others.
AUSTRALIA'S BEST WEBSITE DESIGNER
How long does it take to build a WordPress site?
There is no straight forward answer to this. However, WordPress makes it easier than ever to create a website, even if one does not have a background in web design and development. It would take less time than you imagine. However, project complexity and size are also to be taken into consideration. Speed, security, customisation, and other similar features may require careful planning and execution for the developer.
What is a WordPress Content Management System?
WordPress Content Management System or CMS, in short facilitates creating, editing, organising, and publishing content. It allows you to create and publish your content on the web with seamless ease and perfection. It is the most trusted system today for web publishing and managing content.
What Content Management Systems do we use?
The Content Management System that we prefer mostly depends on the project requirements. However, WordPress remains the CMS of choice. Apart from this, Shopify and WooCommerce is the best choice for e-com stores. For bigger and complex projects Laravel and Yii framework works the best.
We Don't Use Bought WordPress Themes
As leading Australian WordPress designers and developers, we are never forced by what our competitors are doing. We prefer what's best for our client's business, and customised themes are best suited for this. These work specific to the requirement of the client and his website. Speed, usability, and enhanced user experience are best delivered through custom designs.