We Develop Premium Web Experiences
We make your brand grow by merging imagination and technology. Experience our excellence in web development with our bold and engaging new websites. Let your brand have a unique representation in the online space, with our high performing sites. We know how to overcome challenges for our clients to attain exceptional results for you. For years, we have delivered work that powers game-changing companies. We create strategic engagements in branding, campaigns, content creation, and platform design that drive outcomes and awareness.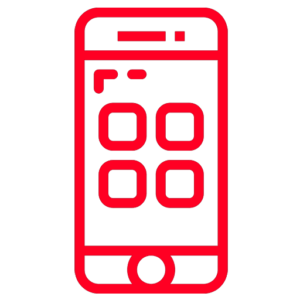 We have three pillars –Better Ideas, Creative People, and Latest Technologies. The innovators and digital marketers in our team create custom web apps that take it above and beyond ordinary for every project. Our thorough understanding of user habits and behaviours will help you dominate the competition.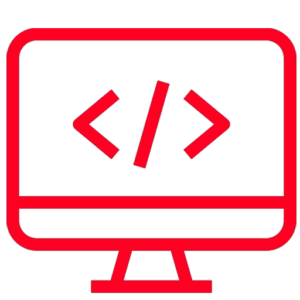 With our experience and expertise, we deliver growth-minded and results-driven services. With our website development work, we make a site function seamless, respond judiciously, and exceed the users' expectations. Focusing on site performance, we develop sites with work ability and functionality to let you surpass the competition with ease.
We know how to create magic at the back end. By staying at the leading edge of technology, our development team transforms your business with the most popular website CMS platform. Our passionate developers excel in creating a custom website that perfectly resonates with your business goals and reaps benefits.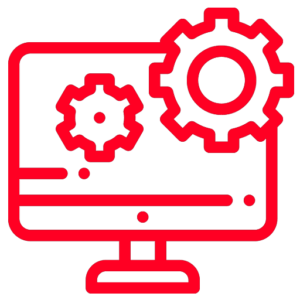 It streamlines your website management with multiple users supports with variable permission levels. Our functional interfaces create an aesthetically appealing digital presence that boosts your brand's performance. Our CMS lets the users edit or modify the content, data, and applications depending on their permission levels. We integrate four vital elements into our Content Management System: flexibility, dependability, cost-effectiveness, and discoverability. For the users, it means maximum interaction with the brand and increased responsiveness.
We mostly work with open source Content Management System which means unique solutions and tool sets as required. We leverage the latest technologies like HTML5, CSS3, Javascript, and harness the technological prowess of Joomla, Magneto, WooCommerce, Yii, and Shopify. Expansive capabilities, extensive customisation, and out of the box features sets your website apart. Our team goes beyond the understanding of a single platform. Every company will have its unique set of needs, and we develop your website that best supports what you do.
Several notches above the competitors, the skills of our coders manage the minutest technical details for creating the best user experience. We take pride in our process that ensures maximum performance with no unnecessary coding that causes slowdowns. By optimizing images, CSS, HTML, and Javascript, we create a flawless user experience. We always stay ahead of the competitors and the curve by creating sites that will help you conquer new territories and connect with the target audience, anywhere, anytime. Having set the standards, our team of coders continues their endless quest for knowledge. For us, performance is primary.
Our web design and development will create a digital experience that will create newer possibilities for you in this ever-changing world. Our approach towards web development does not involve the guessing game. Our team closely collaborates with technology, and along with a deep understanding of user habits and behavior, we gain an edge that is hard for others to imitate, right from platform choice and development languages, our amazing team crafts a digital strategy for you. Since 2017, we have been developing high-performance websites by default. We deliver high-quality websites with the right features and plugins by squeezing every drop of performance for web applications.
Development with Experience
Our team of developers remains aligned with the latest trends to deliver the most updated sites to you. We love to solve challenges and satisfy our clients. With our optimal knowledge, we understand that technology architecture requires skillful balancing- present and future needs, workflow, regulatory requirements, and budget to arrive at the right solution. With our experience as leading web developers in Australia, we plan early on the features that the site will need and scope development accordingly. The website's design and architecture are based on the understanding of unique capabilities that it will be built on. Our technology team is your strategic partner that helps you milk the maximum out of your website.
AUSTRALIA'S BEST WEBSITE DESIGNER
Not all websites are built equal, and it's the web developers that make the difference. The world of today is more dynamic than ever, and companies need to adapt. Our web developers will reboot your business and boost your sales. We have expertise in building websites that are custom crafted and speak to your customers the way you want and move them into action. We design it for the users while keeping your business objectives in mind.
We have a responsive strategy that we develop by working closely with our client from the initial discussion stage to the final execution. The objective is to create a convenient experience for the users that aims at conversions. We bring interactive web experiences using the latest technologies to develop websites that adapt to devices with different resolutions and sizes.
CMS Development & Integration
Our designed and developed websites are functional, easy to maintain, and exceed your expectations. We are not restricted to designing; we integrate and implement. From website to mobile apps, we provide cutting edge Content Management Services and Integration that delivers. Going beyond design, the websites must perform as well as it looks. Our development team works it out for you.
When we develop websites, a superior user interface and experience remains our top priority. Our designers, developers, and content curators work together to ensure that each website we build serves both clients and customers. We make websites that are easy to manage and hard to ignore.
Reliability & Scalability
In this digital world, technology strategy is inseparable from business strategy. You have to rely on technology to enable collaborations, agility, and a customer-first mindset. For this to deliver desired results, there should be a reliable and scalable architecture at the backbone. In simple words, making the right tech choices is a whole of the business concern. We excel in deploying a proprietary framework, our solutions architects define and create optimal solutions with an unshakeable focus in business efficiency, business need, and user experience.