Take Away & Delivery Solution
The online food delivery industry and takeaway is outpacing the dine-in restaurant business by 300%. Let that sink in. 
We are here to help you stay ahead of the curve by serving your customers through an On-Demand Food Delivery and Take Away Solution. It is a platform-independent, fully optimised application based on proven technology.  exPYTHON's expertise is evident in this easy to use and fool proof solution. 
Convenient and accessible, it a safe and straightforward way for restaurants, cafes, pubs, and hotels to take orders for food and drinks. Today more and more people are placing doorstep food delivery orders than visiting their favourite restaurants. With our online solution, exPYTHON will not let be stay behind the competition.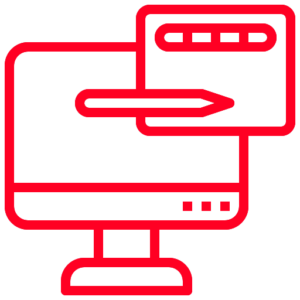 Consider your website as an essential part of your restaurant ambiance. We create a responsive site for you that lets you take online orders and bookings. Now, offer convenience to your customers and generate more revenue with us.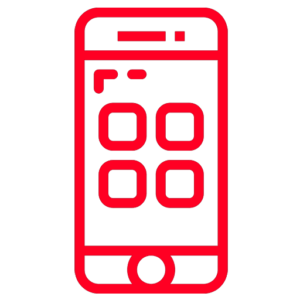 Our customized apps do not merely reside in your customer's handset. Instead, it lets you gain a valuable spot in their minds. Constantly reminding them of their favorite restaurant every time they look at their screen.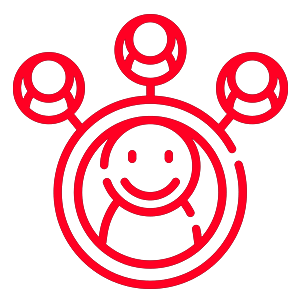 It is a sales channel that will make you stand out from your competitors. The users will have full control over the menu and other content in your app. Your customers will love it, as it gets faster and easier to place orders.
The app is tailored as per your business needs, keeping your customers at the fulcrum. The user experience (UX) is appealing as the customers can access it with ease. Leverage new possibilities with a feature-rich online solution for your restaurant.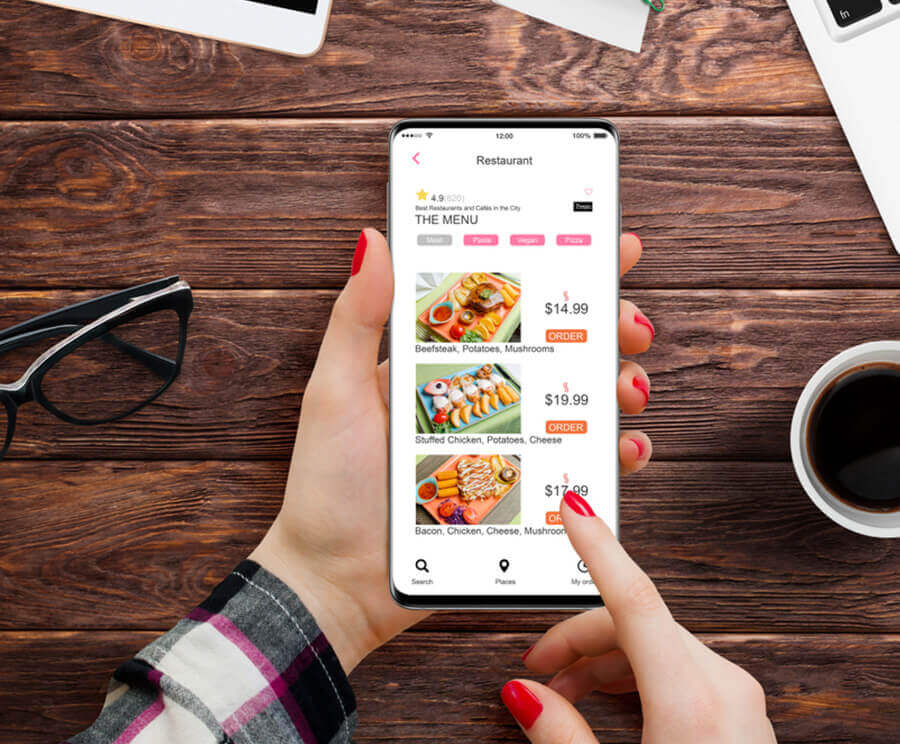 Online Food Delivering Marketplace
It's a new revenue stream for your restaurant business that is engaging and offers a rich customer experience. The design is robust and simple to use, loaded with powerful features. This online food delivery marketplace will provide momentous business growth for you. The latest technology and its tools back the features of this solution.
The experience of this take away, and online food ordering system is an amalgamation of innovative thinking and uniqueness that lets you launch your online presence with advanced features. It is a customised solution with exemplary features, integration, and supports you to scale better.

First thing first, we code and design the front end, giving customer convenience and your business goals the top priority.
The dashboard displays the menu and other relevant information, and it serves as a showcase of the essence of your restaurant business.

Streamlining the management of the order process, you can systematically manage large orders during peak hours, all at once.
Your food ordering platform will have all that the customer needs. Multiple payment options, reward points, discounts & offers, and more.
It lets the delivery executives streamline all orders and get a full view of the delivery route to deliver all orders without delay.
You can manage multiple deliveries with a single app with real-time tracking. It has operating convenience and push notifications to keep you updated.
Scaling your restaurant was never so easy. Now with exPYTHON's takeaway and online delivery solution, manage your multiple store format like a breeze. Backed by in-depth knowledge and extensive expertise, this comprehensive suite is technologically superior and commercially viable.
Social media login lets you access your website or app even with your Gmail or social media account. Furthermore, it may also enable you to create buzz on different social media platforms about your business.
Accept or decline orders in real-time, depending on the working hours, staff availability, and cooking time. It also lets you optimise your resources of workforce and time to serve maximum possible customers at a time.
Supporting multiple payment options, including credit and debit cards, online banking, digital wallets, promo codes, etc, exPYTHON ensures that all the transactions are safe and secure and meets global standards of online security.
Be responsive to customer reviews, and win more customers. Reply to reviews whenever you receive one for the service provided. It is also a proactive way to address customer grievances as well as adding credibility to your restaurant.
Discounts and coupons are part of the finely crafted strategy to create customer engagement. Harness the power of exPYTHON's online ordering solution by releasing new promos, limit promos by period, etc.
You can check the overall performance of your food ordering website and app with our powerful analytics and advanced features. With its help, you can prepare comprehensive business strategies aided by daily and monthly sales updates. Boost your business with exPYTHON.
Our online food ordering system allows you to receive push notification streamlining the operational management at the back-end. Manage all orders efficiently by staying always updated about the status of order and payments. In case of any contingent scenario, you receive real-time notification providing you sufficient time to respond.
At exPYTHON, we combine the latest technologies with the ultimate user experience to ensure that you gain higher customer retention. Our features, our processes follow detailed, consistent steps to ensure that our projects are delivered accurately and on-time. Affordable and agile, our online ordering system is what you need to outdo your competitors.
AUSTRALIA'S BEST TAKEAWAY & DELIVERY SOLUTIONS
What is Online Food Ordering System
It's a software that allows restaurants to accept and manage orders placed over the internet. It consists of two main components. One is the website and the app for letting the customers choose from the menu and place orders. Second is the admin management interface for the restaurant owners or managers to receive and manage the customer's orders.
Do I pay any third party commission?
Our online food ordering system is based on open-source frameworks, and hence no commissions or hidden costs are involved. Secure payment gateways will be installed (eg. PayPal, Stripe etc) in otrder to proceed online payment which eventually will transfer all the funds directly to your bank account.
Which framework/technology is used?
Different technologies are used for websites, apps, notifications, and system integration. Google APIs, Cordova Phonegap, Firebase, Yii framework, and other similar advance frameworks are used for development purposes.
How to submit apps on app/play store?
Generally, the submission of apps on the app/play store requires developer accounts & costs $200 upwards and their yearly subscription cost. However, as developers with iOS and Android accounts, we do it free of cost for the customers.