SOCIAL MEDIA OPTIMISATION
Developing audience and driving customers by expanding your reach
The importance of social media marketing is undeniable as customers trust online sources for their information, and there's no platform better than social media. All you need is the right strategy; we will help you here. 
Our social media marketing strategy aims at creating movements and not moments. A moment is a flash that is fast forgotten by the users; a movement instead delivers lasting impressions and business impact. The business today has moved on to digital media, and the results are more tangible than ever. Our team is packed with some of the top talents, loaded with expertise, energy, and enthusiasm. SMO is what we love to do, and we excel in it.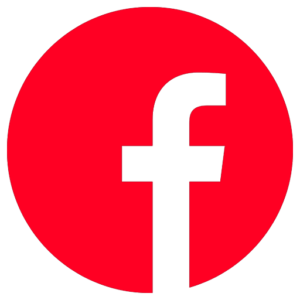 Facebook is an awesome social media platform for creating publicity and awareness for your brand, product, or service. All it takes is to create content that is informative, interesting, and engaging. From text posts or articles, eye-catching videos to video clips, memes, and more, you will have immense opportunities to increase awareness regarding your brand and create a buzz around it. Likes, shares, and comments and views will be your social engagement metrics here.
Another formidable platform that you cannot afford to miss is Instagram. No matter what business you are in, your target segment has a sizeable presence here. We help you stay focused instead of being generic with your Instagram marketing strategies. Creating visually appealing content that revolves around your brand and interests your target audience will make perfect sense. On this social media, platform influences will also have a crucial role to play for you. Instagram lets you create followers that are more likely to be actually interested in purchasing from you down the line.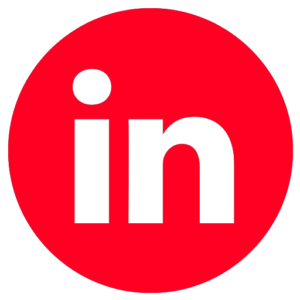 It was initially perceived as a professional networking site, but it has become integral to every business's digital marketing strategy. When executed correctly, it can help in building brand awareness and create long term business relationships. Your strategy here will revolve around carefully chosen exchange of valuable content that generates a useful engagement with a commitment to identify and measure value.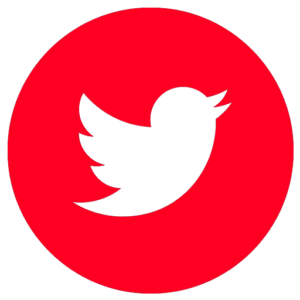 As a social media platform, it may seem complicated initially. Still, today it has gone from a place where people share their everyday thoughts with a powerful marketing platform that allows brands to speak to their audience in real-time. With millions of monthly active users, it is easy for anyone to understand why companies are using it as a marketing channel. It can direct more traffic to your website, engage your audience, create personal relationships with your followers, boost conversions, and increase your sales.
Is your business getting the right traction on social media? Are you appealing to the right people? Social media marketing is not always easy, and at times it can get tricky to know when and where to start. 
Social Media Optimization (SMO) is the use of social media networks for managing and growing the business's message and online presence. 
When more than 60% of the website traffic today is generated through social media, you can't afford to ignore it. It is result oriented and rapid to achieve conversions. 
Today's social media platforms are some of the most likely used platforms to connect with the audience. Consider it as the heart of the digital era and an unrivalled tool o effectively generate traffic and then convert it into your potential client. It is the most cost-effective way to connect with your audience and create brand visibility. It is statistically proven that the leads generated through social media are of higher quality. It consists of customers who are already interested in your product.
We are an Australia based full-spectrum digital marketing agency that specialises in Social Media Optimisation. We understand that today's brands demand more than ever in the marketing landscape. We ensure that all expectations are met and exceeded from the media, followers, stakeholders, customers, and employees. 
For brands to thrive and consistently meet their objectives, we communicate with those who matter and trigger the reason they stand. 
How do we manage to do this? Creating movements that deliver results brings about lasting changes for the brand and the consumers. 
As social media experts, we plan, activate, and execute strategies that combine data with creativity. Our experience, planning, and insight tools help us deliver the best in class results.  
What to expect from an SMO Expert?
We provide SMO services that make your brand the centerpiece of social media for your target audience. More inbound traffic and better engagement of your target audience
For this, we start by creating content on your website that is engageable and shareable for the visitors. Using social media analytics, we experiment with optimal posting times and use hashtags for a wider reach.
Smart SMO techniques will utilize user reviews and ratings for your brand, product, or services. This feedback from the customers and the target audience is vital in making your brand customer responsive. You can tweak or modify your content, products, or services based on these reviews and ratings.
We give your brand a complete exposure on all relevant and popular social media platforms and keep the engagement on. The posts encompass every aspect that your audience will like to see on social media. We weave your product and your brand around such type of content.
We create your presence felt by connecting with groups on social media that will convert into traffic for your website.
We make your presence on social media by creating and designing a business page that is in sync with your brand and your audience. This presence is made to be as contemporary as possible.
By involving your brand in discussions on various online forums on social media, we include people with your brand and garner the required attention.
Creating Social Community
Meaningful and consistent participation in different online communities builds awareness and creates recognition for the values that your brands stand for.
We keep your brand trending by aligning it with all that's latest and goes viral on social media. Your target audience loves it, and it keeps your website and your social media page relevant.
Blogging is an informal and indirect way to tell your audience about your business, your brand, and the products and services you offer. Without being obvious about it, you pitch your products by providing solutions that the users are searching for on the Internet.
AUSTRALIA'S BEST WEBSITE DESIGNER
Social Media Optimisation
It is all about making sure that your brand is present on all relevant social media platforms, and your brand profiles are fit for the purpose. Are you telling stories that your target audience connects with? Does your content accompany the right tone, message, and audiovisuals? If you are unsure of where to start, we will help you with our specialization.
There are different types of social media networks, and all are unique in their character and audience. Therefore, you need a strategy that works uniquely and brilliantly across the board. We design your social media presence that precision in terms of creativity and technical know-how. It won't be easy to do it on your own.
Everyone will recommend an SMO expert for this task, and we possess expertise in this. We analyze your audience and understand what they are likely to engage with the most. This way, we optimize your social media design and strategy, making your presence secure on a workable long term plan.
All social media networks are different, and so are businesses. We offer tailored SMO services that appeal to varied customer segments and fit different budgets as well.
Our approach is based on ensuring that the customers find us instead of searching for the customers.
Our social media strategy is methodical that aims to maximize conversions through brand awareness. Our plan of action begins with creating a firm and an impressive social identity. Once established, we build community activation, and alongside, we craft and implement a purposeful content strategy. Using social campaigns and social intelligence, we bring to you what you value the most- visitors, prospects, and customers. 
With us, this is not difficult at all. Our social media experts work impeccably towards the growth and branding of your business on social networks. It a team that has mastered the art of online marketing with a practical, affordable, and targeted content strategy. Depending on your business and audience type, our content targets the customer persona of your brands in several exciting, innovative, and engaging ways. It is precisely the way you, your brand, and your customers will like it to be. 
As an SMO agency with a proven track record of delivering consistent results for different businesses, we can do so much in digital marketing for you and your business.