We power every click to your website by offering services that are tailored to your business. PPC is a cost-effective method of advertising on search engines and websites. With it, you only pay when a user clicks on your ad, and you can manage how much you are going to pay for each click. Moreover, you can control the budget allocation as well. With our flexible and creative approach, we make sure that your Pay per Click (PPC) ads target specific terms, demographics, and audience persona.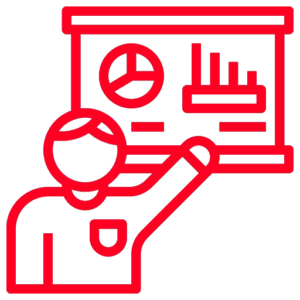 We have a data-driven approach, which means that we focus on the only thing that matters: results. Our systems and processes offer deep integration with e-commerce. We rely on dynamic feed to campaign synchronisation, automatic bid management systems, and have extensive experience in conversion rate optimisation through PPC. Working in tandem with you, we fully understand your business, customers, and unique selling points to create PPC campaigns that generate those all-important inbound leads.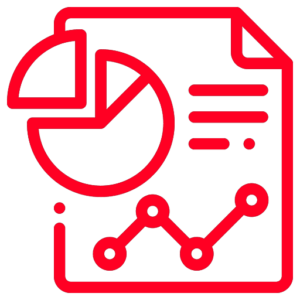 Our outstanding results are assured due to our complex and tailored approach that involves a detailed overview of our client's business and aspirations for PPC campaigns. We also review your prioritised list of recommended activities to ensure that we meet your targets and expectations consistently. Our creative practices, domain expertise, and innovative technology let us create user-centric campaigns. We utilise the best of machine learning to deliver the best results for our clients. If your website has recently gone live or is finding low ranks on the search engine result page, we can help you achieve instant visibility and establish your initial PPC activities.
Our customised approach makes big things happen online. We build digital-first experiences that connect people with brands in real life. It lets us design paid search campaigns that deliver results and not promises. Our mission is to trim the fat and make sure that your paid search strategy gives back more than you ever expected. Every campaign we launch delivers high on investment that you cannot find anywhere else. With your business at the fulcrum, we optimise each campaign daily and always remain ahead of the game.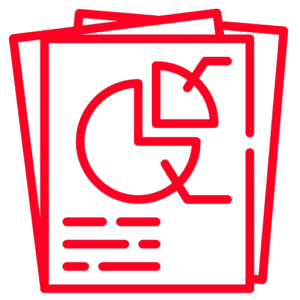 Our PPC specialist starts by knowing every aspect of your business and, most importantly, your customers and target segments. In sync with your unique needs, we execute the PPC campaign that revolves around extreme client focus. We ensure that a sustainable competitive differentiation is created for your business through continuous innovation and intense customer focus driven by our highly talented team. Our task goes beyond campaign management to provide long term growth for your business based on metrics like sales and profits.
Pay per Click, campaigns are costly and complicated to execute. Doing it on your own can be difficult and daunting for anyone. A good campaign helps you boost conversions and increases company revenue. Breaking down growth barriers to build tomorrow's market leaders, we deliver the best in class performance at scale. Applying proprietary strategies and exceptional rigour, we work with a hunger to grow clients of every size and maturity.
By keeping our focus on the metrics, we unlock your paid campaigns' real growth potential with our decision sciences, strategy, and creative teams. Our customer understanding and advanced analytics insights help you understand where to invest and who to target.
Easy, Simple & Smart Process
We have brought simplicity to the complex process of Pay per Click advertising. Your exclusionary pyramid, analytic matrix, and aggressive testing platforms have ensured that the cost per acquisition is kept low, and engagement always remains high. Our programmatic reach with rigorous optimisation and attribution allows you to get the clicks that count.
We have a result-driven web development and digital marketing agency that helps you launch and run your business. You may wonder what makes our approach different; we turn your PPC campaigns into smarter ones. We believe simple tasks should be simple, even though running Google Ads is no walk in the park. The best of data analytics platforms, bid management tools, ranking engines, competitors' sites, CRMs, and several in house technology platforms derive the best results for you in the simplest way.
We follow a human-focused approach to bid management tools that assist professional insights and ensure ongoing improvements in results.
Customised Marketing Tactics
We have done it for several clients across industries and have always done it right. We create magic in the space between digital experiences that builds brand loyalty and rewarding customer experiences. It helps businesses in every vertical by making them grow with a continually improving custom strategy.
Our customers remain assured, knowing that their campaigns are managed by the best in class paid search specialists. In this complex, ever-changing, and time- consuming process of paid search advertising, we let your customers find you, and we also won't make you broke. Our carefully configured and regularly adjusted Ads campaigns tell you that your ads are not being thrown at random and burning your hard-earned money. Trust us, and we will do the rest. 
What is PPC in marketing?
Pay per Click or PPC is a game-changer in marketing, and it works as a tool that focuses on relevance. It is a form of online advertising in which costs are accrued when the user clicks an Ad. The advertisers bid on the click's perceived value with the keywords, platforms, and audience type in which it originates.
PPC is used in meeting campaign goals like increasing sales, generating leads, and creating brand awareness. It is all about applicability. You have users searching for specific products or services at any time, and advertisers can show targeted ads at the exact moment of the search.
How finding a right agency works?
Finding the right agency to manage your PPC marketing campaigns is similar to making an internal hire. Start with evaluating the background and reputation and prepare a series of questions to help you better understand what the agency is about.
Learn a bit about its depth of expertise and ability to keep up with trends and announcements in this rapidly changing space. Transparency is another factor that should be of critical importance to you. The agency should be willing to share information and expertise. The final factor is the willingness to work with you, allowing you to retain control over the goals.
You already know how demanding your business is getting with each passing day. It is always best to leave a few select tasks to the professionals. PPC is obviously one of those. A PPC agency is proficient in optimising and managing accounts and recognises the importance of learning and staying abreast of the latest in digital marketing. Also, they have the advantage of learning from other accounts and other people in their agency, which is not possible when you opt to manage your PPC in-house.
Furthermore, a PPC agency brings a broader perspective on what they are doing and your business benefits from pre-existing relationships with different advertising platforms. Agencies have insider knowledge and early access to developing system functions.
Pricing is dynamic for PPC, and whether you are a first-timer looking to start advertising using PPC or a seasoned business, there are certain aspects that you control. Your max bid, quality of ads, and then again, some elements are beyond your control like your competitors' bidding and ad quality. Also, your industry and the level of competition for the keywords will impact your average pay per click cost.
However, the good thing is that you can control your spending and manage your budget. We can make it fit and work just perfectly for your business goals.
Is it a lock-in contract?
We uphold high professional ethics and are result oriented in our approach. We are accountable for your services and committed to your business goals. With us, you get monthly contracts, and our deliverable are convincing enough for our customers to renew the contracts every month. For long term contracts, we offer special pricing to reward your trust in our services and our expertise.
Will I only show on Google?
It will entirely depend on your business, your goals, and your target customer segment. We use the platforms that assure the best results for you. Our customised strategy is drafted to suit your business in the best possible way. We rely on Google; however, we are not restricted to it. We may prefer other platforms as well that best target your audience.